Computers Long Business Description
Business Address
3500 Concord Rd. , Aston
19014
Long Business Description
Whether you're a business, big or small, or are self-employed, CrafTech is the service company for you. We provide unlimited Managed IT servicesincluding business IT services for your entire office network. Our advanced 24/7 network monitoring and management tools will allow us to take proactive steps to greatly improve the performance and stability of your systems. From Full network setup, remote Managed IT Services and Tech Support, CrafTech strives to provide you with solutions to all your IT needs.
Business Address
4748 Pennell Road, Aston
19014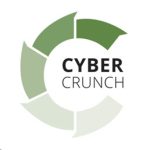 Long Business Description
SECURE DATA DESTRUCTION AND ELECTRONICS RECYCLING
Millions of confidential pages? Thousands of hard drives? Anywhere you store data we have you covered. CyberCrunch is here to help.
SECURE E-WASTE RECYCLING
DATA DESTRUCTION
ITAD
IT SERVICES
R2/RIOS CERTIFIED DATA DESTRUCTION AND ELECTRONICS RECYCLING
GLOBAL COVERAGE ANYWHERE YOU NEED SERVICE
CERTIFICATES OF RECYCLING AND RECORDINGS OF DATA DESTRUCTION AVAILABLE
COMPLETE ITAD SOLUTION
TECHLITE IT LABOR SERVICES
MAIL-BACK SERVICE
Business Address
1 Judy Way, Aston, Pennsylvania
19014