Music Long Business Description
Business Address
2710 Concord Rd, Aston
19014
Long Business Description
BREAKING THE BARRIER School of Music is an educationally centered music school located in Southeast Pennsylvania serving Delaware County, Chester County and northern Delaware. Our music lesson area includes: Aston, Brandywine, Chadds Ford, Chichester, Garnet Valley, Glen Mills, Media, Swathmore, Thorndale, Unionville, Wallingford, West Chester, Wilmington and surrounding areas in PA and DE.
We believe all students can reach their full potential through music. Our teachers are diverse educators, specializing in adapting to meet the needs of all learners.
Students will learn a variety of musical styles–from classical to rock and from jazz to hip-hop–with performances twice a year. We offer opportunities to expand individual lessons to small groups & master class settings with guest artist experiences.
Students will learn not only how to perform on various instruments, but also the value of hard work and dedication. Our teachers instill confidence and self-esteem while fostering and developing leadership skills. Many of our teachers are experienced in working with students who have special needs. We offer sensory friendly lessons and classes along with multimodal lesson techniques.
We create specialized music lessons for drums, piano, guitar, bass guitar, woodwind as well as voice lessons and music theory.
Business Address
5 Rosalie Lane
19014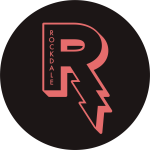 Long Business Description
Rockdale Music is a performance based music school in the Philadelphia suburb of Aston, PA. Students of all ages and skill levels are welcome and encouraged to participate in Rockdale's musical community, including our music camps, rock band programs, and private lessons.
At Rockdale, we know that you don't work music. You play it! That's why our experienced instructors make learning new techniques and instruments a fun and creative process. We're passionate about supporting youth and students of all ages as they take on challenges with excitement and confidence. And with our performance opportunities and recording studio, we do everything we can to make sure the budding musicians we teach can celebrate their accomplishments and share their love for music with the world.
Follow us on Instagram: @rockdalemusic
Business Address
3100 Mount Road,Unit E Aston, PA
19014