Real Estate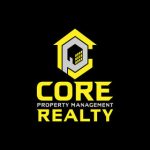 Long Business Description
With a growing portfolio of rental properties and full-time licensed Realtors on staff, CORE can help you BUY | SELL | INVEST | MANAGE. Whether its buying your first home, or selling your last duplex CORE is there for you! With experienced Realtors that demonstrate a history of professionalism in the real estate industry. Skilled in Negotiation, Advertising, Sales in residential and Investment real estate.
Business Address
3200 Concord Rd, Aston PA
19014
Long Business Description
Instagram: @cgrealtyllc
In 2019, Drew Campbell and Rob Gerrard partnered to create a real estate company with a different approach. Being born and raised in Delaware County, both Rob and Drew have the personal experience, professional expertise, and practical know-how to guide their clients through the home buying or selling process. C/G Realty was built on the idea that a realty team can operate as a family—utilizing the expertise and experience of every member of their team. The team believes that buying or selling a house doesn't have to be overwhelming if you have the right people on your side.
Business Address
5052 Pennell Rd, Aston
19014 Long Business Description
Business Address
1 W 3RD STREET Media
19063