The Aston Business Association has scheduled the Annual Aston Township Community Day and Business Expo for Saturday, October 2, 2021 from 11:00AM – 3:00PM.
Community Day will begin with a parade from Neumann University (Neumann Drive) starting at 9:00AM.  The parade will proceed along Concord Road to the Aston Township Community Center .  The parade will feature local community groups and organizations, as well as, musical entertainment.
Inside the community center, the Annual Business Expo will be held for all Aston businesses and organizations interested in displaying their products and services.  Other community festivities will be held outside.  There will be free rides sponsored  by Bette's Bounces, games, food, drinks and contests for everyone to enjoy.
2021 ABA Golf Tournament & Banquet, to be held on Monday, October 18, 2021 at the Rock Manor Golf Club in Wilmington Delaware. Registration and Sponsorship opportunities available. Register Today!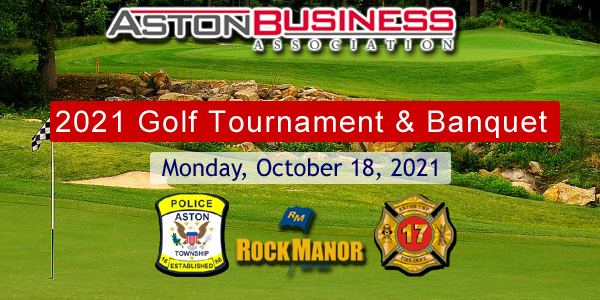 On September 11, 2001, our country experienced a great tragedy. The community of Aston may not have been directly affected; however, the entire community felt it's impact. As business owners and residents of this community, we felt compelled to remember and commemorate those events and also find a way to acknowledge and honor our own local emergency response teams.  A portion of the proceeds from this are donated to our dedicated Aston Township emergency response organizations.
Monday, October 18, 2021
Rock Manor Golf Club
1319 Carruthers Lane, Wilmington, DE 19803
Golf Options:
All options include: Golf, Cart, Bag Service, Lunch, Dinner, and…
NEW THIS YEAR – Free Range Practice during check-in, unlimited Wine/Beer/Refreshments on the course and during lunch/dinner.
Individual Golf ………………..$155
Foursome (4 golfers)………..$595
Corporate Golf Package……$695
(4 golfers, hole sponsorship)
Banquet – Dinner Only Options:
NEW THIS YEAR As in previous years, after 18 holes golfers will retire to the clubhouse for a  dinner reception and daily wrap up. But this year  we are inviting non-golf guests to join us for the after party! In the spirit encouraging local business owners to network with one another and build business relationships we want to open up this event to non-golfers. Members and non-members alike are invited to join us for dinner at the beautiful Rock Manor Golf Club. Dinner will be a full course buffet-style meal with wine/beer/refreshments included. Come as an individual or as a group…bring additional members of your team to join in for an excellent team building opportunity.
We'll recognize our outstanding golf tournament winners, and draw raffles tickets for huge display of prizes.
Dinner only (Individual)  includes wine/beer/refreshments…$50.00
Dinner only (Table of 8)  includes wine/beer/refreshments…$325.00
Advertising Sponsorships Opportunities:
Looking to have a direct impact on local customers? We are accepting multiple sponsors for each option below. Your logo/brand will be displayed demonstrating your support for your local Police, Fire Department & Fire Police
Hole Sponsor……………………………………………………$125.00
Putting Contest Sponsor(s)………………………………..$150.00
Longest Drive Sponsor ……………………………………. $150.00
Closest To the Pin Sponsor ……………………………… $150.00
Press Your Luck Sponsor ………………………………… $250.00
Beverages Sponsor(s)………………………………………..$250.00
Lunch Sponsor(x4)……………………………………………$250.00
Dinner Sponsor(x4)…………………………………………..$300.00
Raffle, Door Prize, Promotional Donations
FREE Advertising Opportunity! – Provide a promotional item or coupon for our golfer swag bag, to be handed to every golfer. We ask for a minimum quantity of 100 items. (includes table sign ad)
or
Provide a coupon or prize item for our dinner banquet raffle. (includes table sign ad)
(Include details with your registration or contact Lisa Shaw for details: 610-497-2200 x117)
Schedule
Registration & Lunch: 12:00 am
Shotgun Start:  1:00 pm
Banquet,Awards & Prizes: ~5:30pm
Awards & Prizes:
Longest Drive
Closest to Pin
1st , 2nd & 3rd Place Foursomes
50/50 Drawing
Door Prize Drawings
Raffles – Raffles – Raffles with hundreds of prizes!
---
To register offline and pay by check, please download and complete our Registration form and mail a check payable to Aston Business Association to:
IceWorks Skating Complex
c/o Lisa Shaw
3100 Dutton Mill Road
Aston, PA 19014
UPDATE:
Good afternoon everyone, I hope you are all enjoying this early preview of spring weather!
While you may already be aware of this, I wanted to pass along some information on PA's CHIRP: "COVID-19 Hospitality Industry Recovery Program."   The application for this grant opens up on Monday, March 15 and we are asking for your help in distributing this to your accommodations and food service businesses.  More information and the application can be found at:
https://delcostrong.delcopa.org/
---
On Friday, February 5, 2021, Governor Tom Wolf signed into law,  legislation setting aside $145 million in funds to aid hospitality industry businesses adversely affected by the COVID-19 pandemic. Specifically, the program requires counties to establish grant programs for these eligible businesses. The initiative will be known as  CHIRP:  "COVID-19 Hospitality Industry Recovery Program."
Valley View Shopping Center, Saturday, October 31st 3pm – 5pm – Hosted by Gatsby's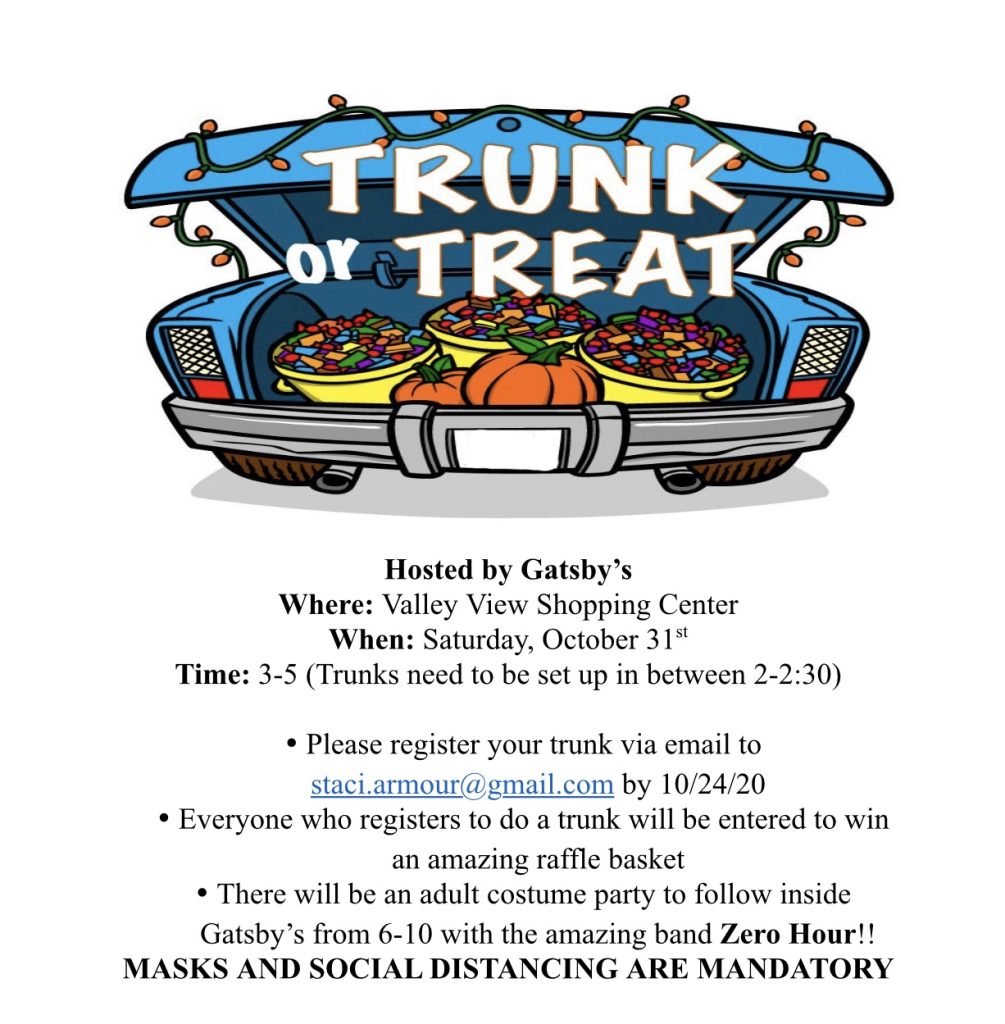 Delaware County Launches ROUND 2
"Delco Strong Small Business Support" Program
$14 million available in grants for small businesses affected by COVID-19
Council's vote on June 17 allows for a second round of Delco Strong Grants to be distributed. $14 million in grants is expected to be released to eligible businesses and non-profit organizations. The non- profit grant program will be administered by The Foundation for Delaware County. Eligibility requirements and instructions for both the business and non-profit programs will be posted online.
Eligibility requirements and instructions will be posted online beginning on June 24:
Applications will be accepted over several days beginning on July 7.
(This is NOT a first come first serve program)
https://delcostrong.delcopa.org/
Our Neighbors Helping Neighbors subsidiary organization is happy to announce to the Aston community that we will be have a Drive By Food Giveaway on Saturday, June 20, 2020 from 10:00am to 12:00pm.  We know times have been difficult for everyone lately and we would like
to help in a small way.
When: Saturday, June 20, 2020 from 10:00am to 12:00pm
Where: 6B Rosalie Lane, Aston (map)
If you are an Aston resident, and could use some help, please stop by to pick up a food bag. The distribution process will be completely safe and CDC compliant! Just pull up out front show a drivers license or proof of residency, then pop the trunk and a volunteer will place a bag in your trunk.
Each care bag will include: Soup, Canned Vegetables, Pasta and Sauce and other miscellaneous items. (1 bag per customer while supplies last)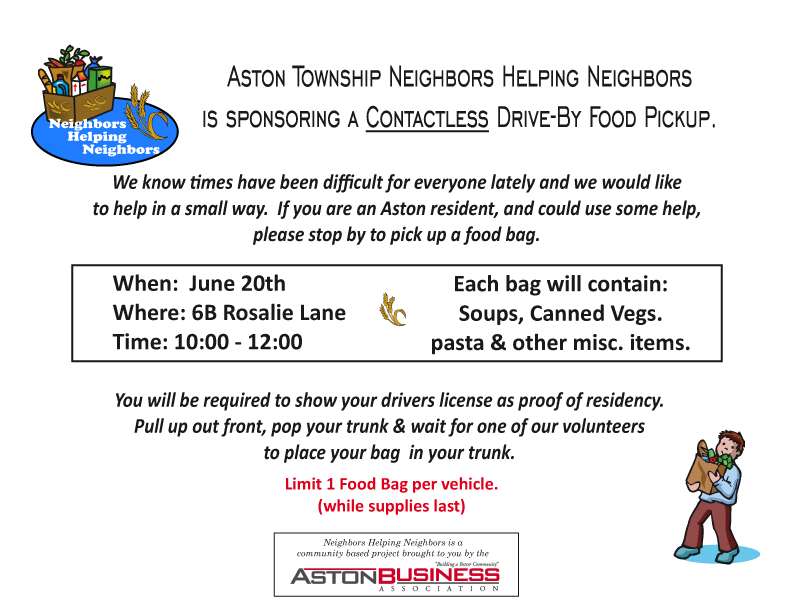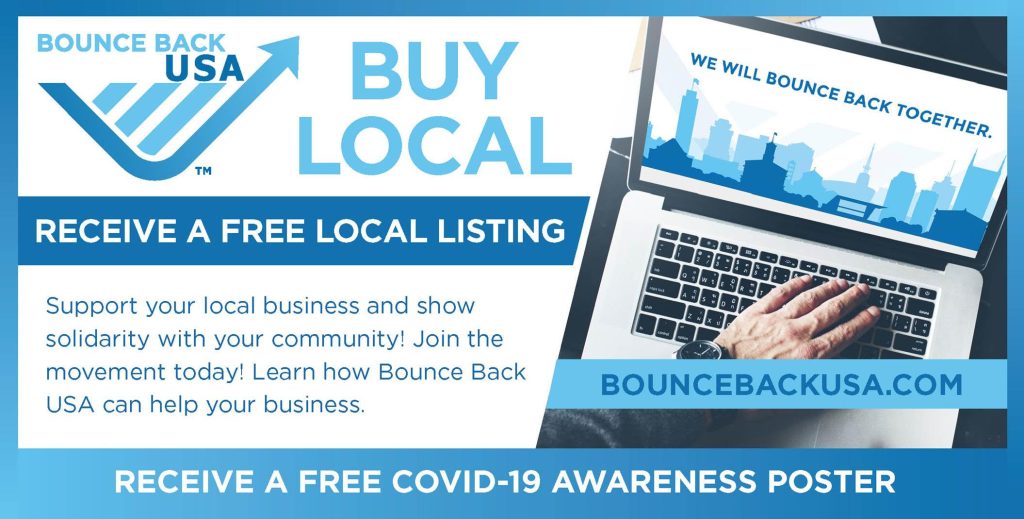 Just wanted to let the membership know what ABA members IAE Foundation have been up to during the COVID-19 Pandemic…
Individuals Aiding in Emergencies (IAE) Foundation, a registered 501(c)(3) organization, based in Delaware County has been assisting the Delaware County Department of Emergency Services 911 (Delco DES) by managing their donation resources and seeking out much needed supplies during this Coronavirus (COVID-19) Pandemic. Collection of needed items has increased over the past two works and our volunteers have been communicating with individuals and local businesses to secure  PPE (Personal Protective Equipment) and disinfectant cleaning essentials for our healthcare professionals; first responders; volunteers; and essential workers, who are risking the front lines of this pandemic!
Read more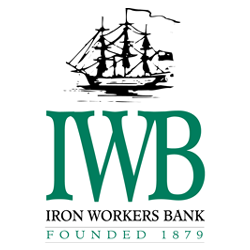 We have cancelled all ABA events until further notice.
Join us on Thursday, June 25, 2020 for a general membership get together at Iron Workers Bank Aston Branch. The event is open to all Aston Businesses and will begin at 6pm with refreshments and sandwiches.
(Please RSVP using the form on this page so that we can get a head count)
Join us for this ABA Networking event!
DATE:  June 25, 2020
TIME: 6:00 pm – 7:30 pm
LOCATION:
Iron Workers Bank
3333 Concord Rd., Aston, PA 19014
It's an ABA Networking Event at Iron Workers Bank, in Aston. This will be an open event for member and non-member Aston business owners and representatives. Iron Workers invites us to enjoy some light hors d'oeuvres and to introduce ourselves to other business members in our community.
Business Card Fishbowl
Don't forget your business card!!
Drop your card into our business card fishbowl and be included in our door prize drawings
Drawings will be held on site. Must be present to win.
---
Please RSVP below if you plan on attending this event.
ALL ABA events are cancelled until further notice.
WHO: All Aston Business Association Members – and Friends of the ABA and SVHS
WHAT: Mock Interview Day
WHEN: Tuesday, March 24, 2020 8:00AM TO 12:00PM +/-
WHERE: Sun Valley High School