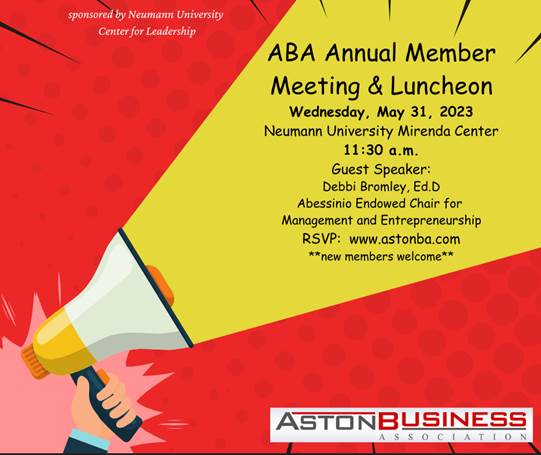 2022 ABA Golf Tournament & Banquet, to be held on Tuesday, October 18, 2022 at the Rock Manor Golf Club in Wilmington Delaware. Registration and Sponsorship opportunities available. Register Today!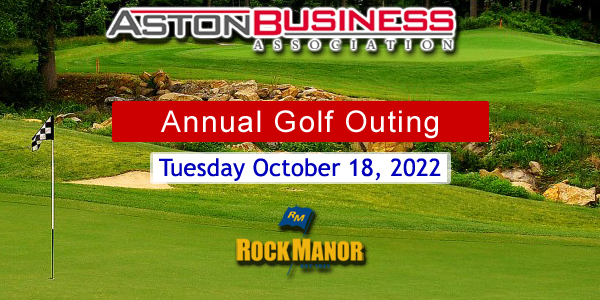 On September 11, 2001, our country experienced a great tragedy. The community of Aston may not have been directly affected; however, the entire community felt it's impact. As business owners and residents of this community, we felt compelled to remember and commemorate those events and also find a way to acknowledge and honor our own local emergency response teams.  A portion of the proceeds from this are donated to our dedicated Aston Township emergency response organizations.
Tuesday, October 18, 2022
Rock Manor Golf Club
1319 Carruthers Lane, Wilmington, DE 19803
Golf Options:
All options include: Golf, Cart, Bag Service, Lunch, Dinner, and…
Free Range Practice during check-in, unlimited Wine/Beer/Refreshments on the course and during lunch/dinner.
Individual Golf ………………..$155
Foursome (4 golfers)………..$595
Corporate Golf Package……$695
(4 golfers, hole sponsorship)
Banquet – Dinner Only Options:
As in previous years, after 18 holes golfers will retire to the clubhouse for a  dinner reception and daily wrap up. But this year  we are inviting non-golf guests to join us for the after party! In the spirit encouraging local business owners to network with one another and build business relationships we want to open up this event to non-golfers. Members and non-members alike are invited to join us for dinner at the beautiful Rock Manor Golf Club. Dinner will be a full course buffet-style meal with wine/beer/refreshments included. Come as an individual or as a group…bring additional members of your team to join in for an excellent team building opportunity.
We'll recognize our outstanding golf tournament winners, and draw raffles tickets for huge display of prizes.
Dinner only (Individual)  includes wine/beer/refreshments…$50.00
Dinner only (Table of 8)  includes wine/beer/refreshments…$325.00
Advertising Sponsorships Opportunities:
Looking to have a direct impact on local customers? We are accepting multiple sponsors for each option below. Your logo/brand will be displayed demonstrating your support for your local Police, Fire Department & Fire Police
Hole Sponsor……………………………………………………$125.00
Putting Contest Sponsor(s)………………………………..$150.00
Longest Drive Sponsor ……………………………………. $150.00
Closest To the Pin Sponsor ……………………………… $150.00
Press Your Luck Sponsor ………………………………… $250.00
Beverages Sponsor(s)………………………………………..$250.00
Lunch Sponsor(x4)……………………………………………$250.00
Dinner Sponsor(x4)…………………………………………..$300.00
Raffle, Door Prize, Promotional Donations
FREE Advertising Opportunity! – Provide a promotional item or coupon for our golfer swag bag, to be handed to every golfer. We ask for a minimum quantity of 100 items. (includes table sign ad)
or
Provide a coupon or prize item for our dinner banquet raffle. (includes table sign ad)
(Include details with your registration or contact Lisa Shaw for details: 610-497-2200 x117)
Schedule
Registration & Lunch: 12:00 am
Shotgun Start:  1:00 pm
Banquet,Awards & Prizes: ~5:30pm
Awards & Prizes:
Longest Drive
Closest to Pin
1st , 2nd & 3rd Place Foursomes
50/50 Drawing
Door Prize Drawings
Raffles – Raffles – Raffles with hundreds of prizes!
---
To register offline and pay by check, please download and complete our Registration form and mail a check payable to Aston Business Association to:
IceWorks Skating Complex
c/o Lisa Shaw
3100 Dutton Mill Road
Aston, PA 19014
Join us in welcoming a great new member to our community, Thayer Distribution!
Soon to be occupying the newly constructed industrial space on Springbrook Blvd, Thayer Distribution is a family owned and operated candy distribution company. They are looking for a friendly, customer service minded CDL A driver to deliver palletized orders to their local and regional customers. At Thayer, drivers are more than delivery personnel, they are our brand ambassadors.
ThayerDistribution_CDLA_Driver

May 25, 2022 at 11:30am-1:00pm – Mirenda Center Baiada Atrium on the campus of Neumann University. Reception and Networking; Lunch, compliments of Neumann University. This is a FREE Member Event. Members are encouraged to use this event to introduce non-member Aston Business Owners to the ABA by extending a guest invitation.
You may have heard that Delaware County established a Delaware County Health Department. While their intent may be admirable, their proposed application of services to Aston Township may be far from what our Residents and Business community expect.
Business Owners Letter 4-7-22

Don't miss the general meeting open to all existing and potential members March 30th at 6:00 pm. Aston Township building, 2 New Rd. Aston, PA 19014. Join our vision for a better community and stronger connections.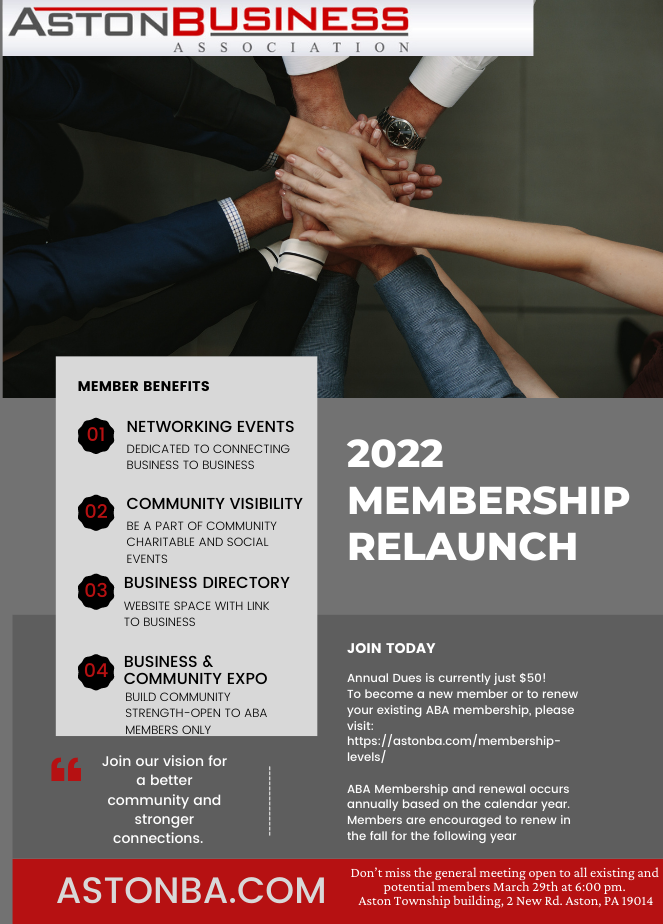 View, share and download hundreds of images of from the 2021 Aston Business Association's Community Day and Business Expo event held on October 2, 2021. Includes images from parade, bike rodeo and contests!
UPDATE:
Good afternoon everyone, I hope you are all enjoying this early preview of spring weather!
While you may already be aware of this, I wanted to pass along some information on PA's CHIRP: "COVID-19 Hospitality Industry Recovery Program."   The application for this grant opens up on Monday, March 15 and we are asking for your help in distributing this to your accommodations and food service businesses.  More information and the application can be found at:
https://delcostrong.delcopa.org/
---
On Friday, February 5, 2021, Governor Tom Wolf signed into law,  legislation setting aside $145 million in funds to aid hospitality industry businesses adversely affected by the COVID-19 pandemic. Specifically, the program requires counties to establish grant programs for these eligible businesses. The initiative will be known as  CHIRP:  "COVID-19 Hospitality Industry Recovery Program."
Valley View Shopping Center, Saturday, October 31st 3pm – 5pm – Hosted by Gatsby's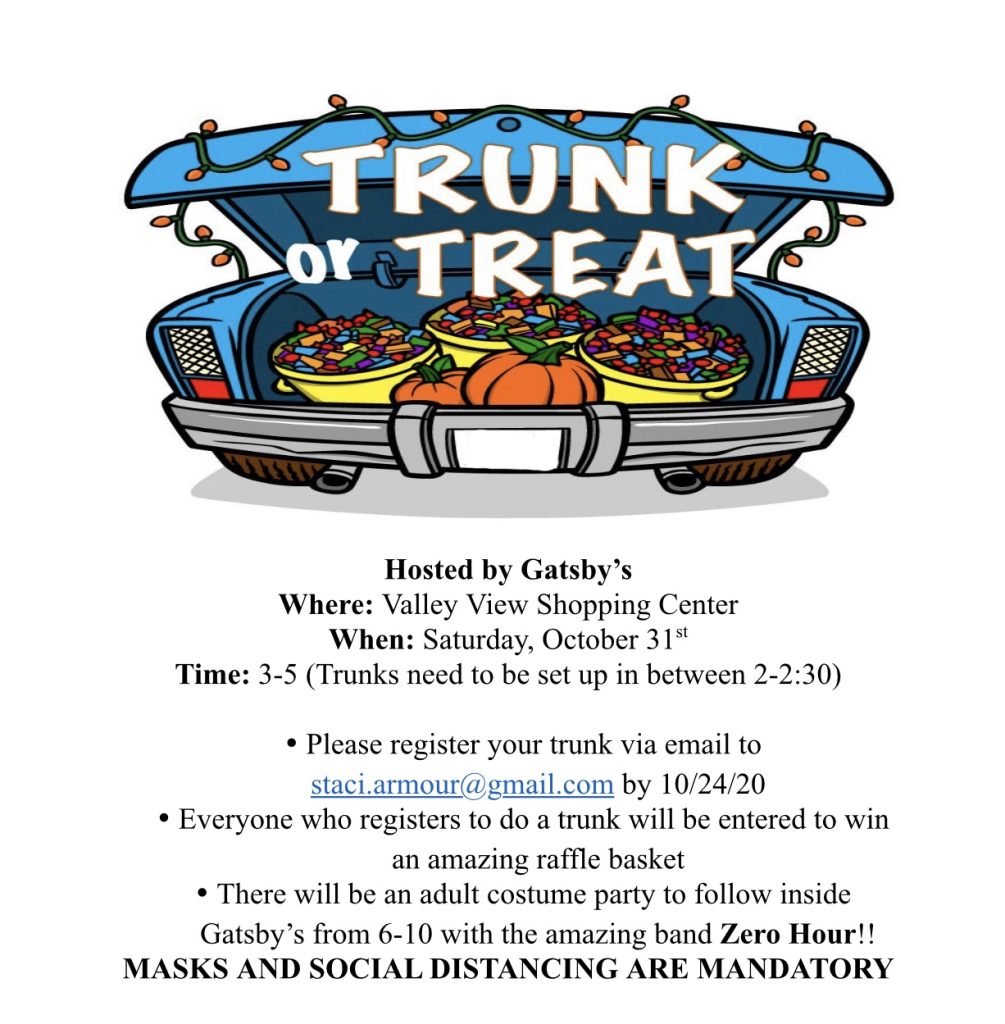 Delaware County Launches ROUND 2
"Delco Strong Small Business Support" Program
$14 million available in grants for small businesses affected by COVID-19
Council's vote on June 17 allows for a second round of Delco Strong Grants to be distributed. $14 million in grants is expected to be released to eligible businesses and non-profit organizations. The non- profit grant program will be administered by The Foundation for Delaware County. Eligibility requirements and instructions for both the business and non-profit programs will be posted online.
Eligibility requirements and instructions will be posted online beginning on June 24:
Applications will be accepted over several days beginning on July 7.
(This is NOT a first come first serve program)
https://delcostrong.delcopa.org/